What is WIC?
WIC is the Special Supplemental Nutrition Program for Women, Infants and Children and is a fundamental part of Ohio's public health system. It is intended to reach income eligible pregnant, breastfeeding and non-breastfeeding postpartum women, infants and children up to 5 years of age with a medical or nutritional risk. WIC is an equal opportunity provider.
WIC services include:
Nutrition and breastfeeding education and support
Supplement foods supplying key nutrients such as eggs, cereal, milk, whole grain foods, fruits and vegetables
Referral to health care providers and community programs
Height checks, weight checks and blood work for iron testing
Who is Eligible for WIC?
Women who are pregnant, breastfeeding a baby under one year old, or who have a baby zero to 5 years old. Fathers are welcome to apply for WIC for their children up to age 5.  

Live in Ohio
Meet WIC income guidelines or have a current Medicaid card
Have medical or nutritional risk based on health and diet information
How Do I Apply?
Make an appointment: Call Union County WIC at 937-645-2064 to schedule an appointment with a WIC staff member.
See if you qualify:

 All it takes is a call to your local WIC clinic to see if you qualify for services
Receive WIC Nutrition Card:

 If you are eligible, you will receive a WIC Nutrition Card to buy healthy foods at WIC-approved grocery stores.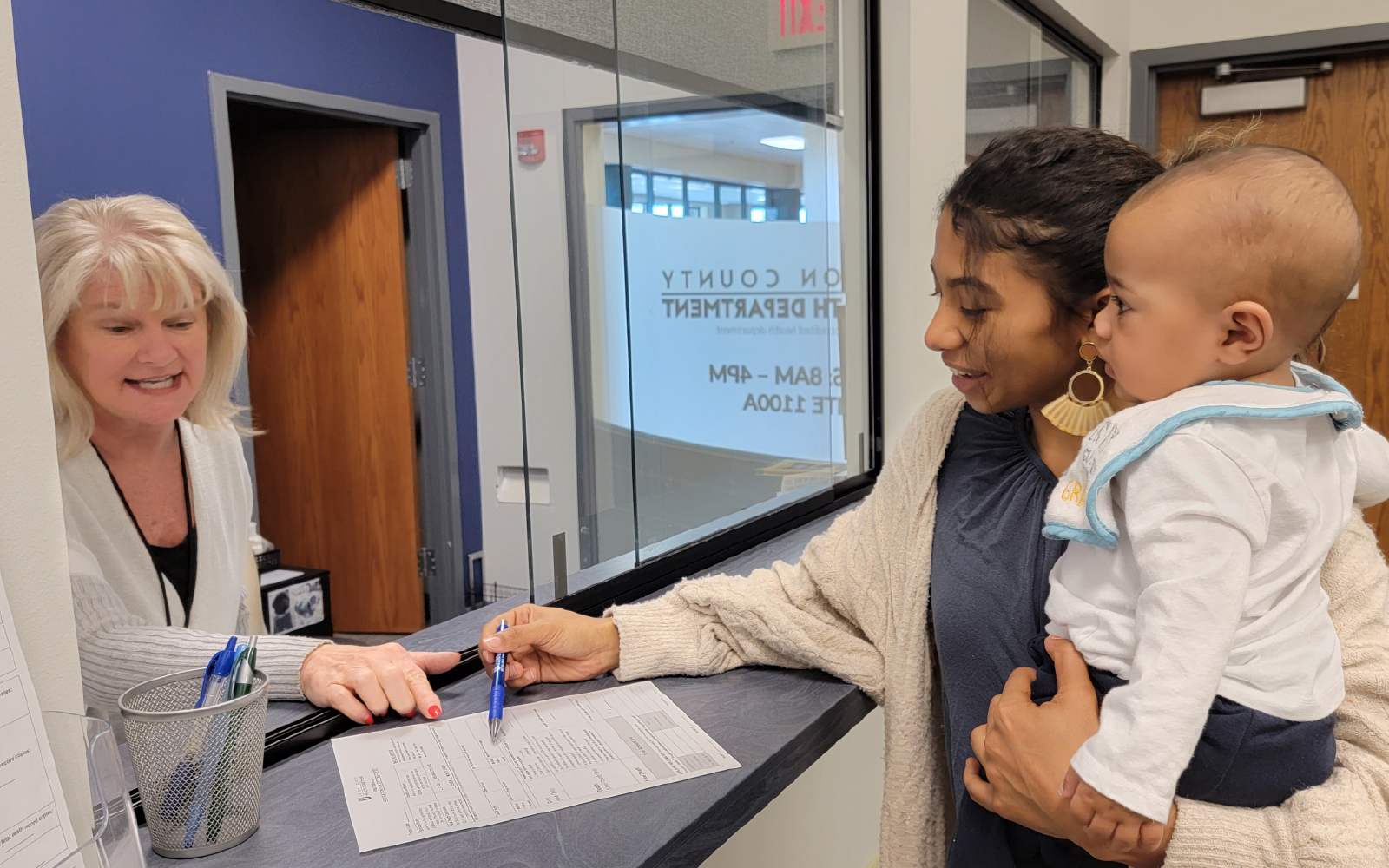 I Just Had My Baby. Now What?
Congratulations! Call to notify WIC of your new baby and schedule an appointment. Click below to download the New Baby Packet and bring all forms with you.
New Baby Packet